National Centennial Commission

The printing presses were busy in the winter of 1938 developing support for a National advertising campaign promoting the Centennial of Baseball. The project roll-out was schedule for January 1939. Licensing requirements for the use of emblem required approval by the Commission and contract agreements were restrictive and detailed for emblems use. Most of the products were ordered directly from the Commission or from pre-approved vendors. Informative how to booklets were distributed across the country to promote local observances of the 100th Birthday of Baseball. Every state had taken advantage of the information and the successful celebration of the Centennial of Baseball.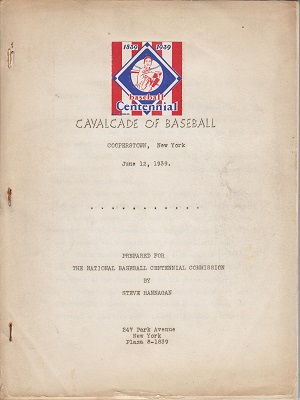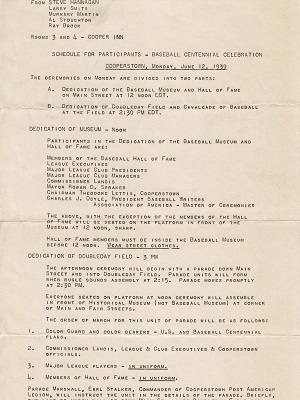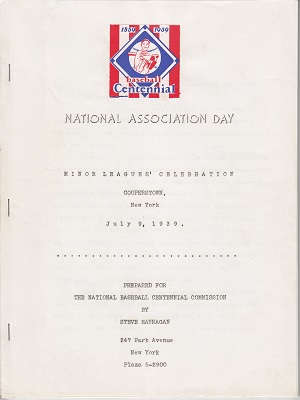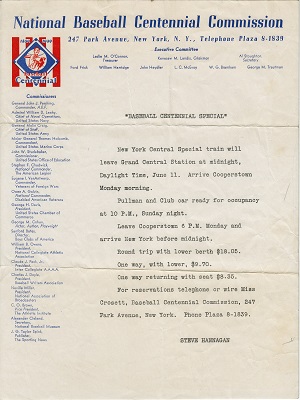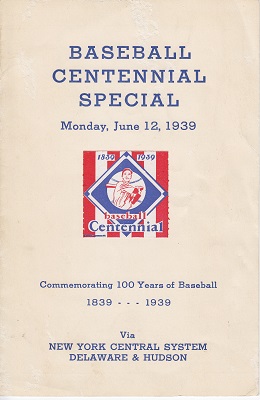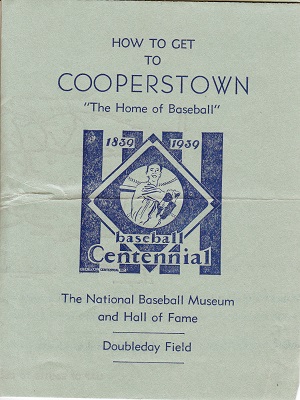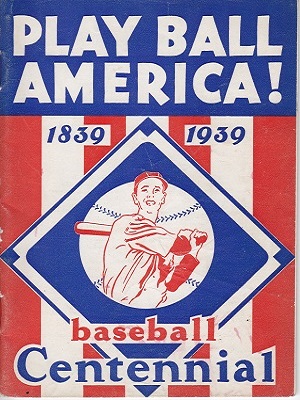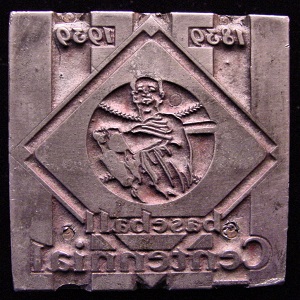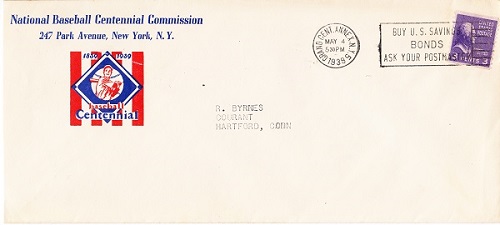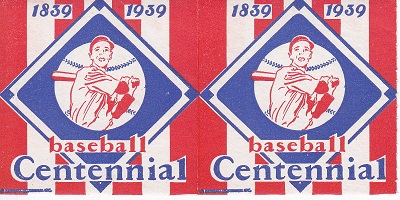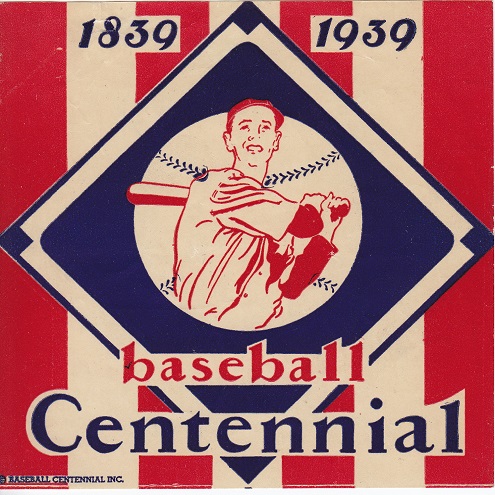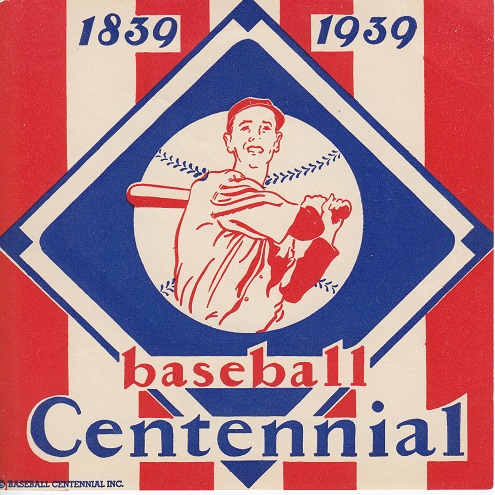 The Centennial of Baseball official flag was manufactured by the Anni Flag Company, America's oldest flag maker established in 1847 in New York on 16th Street at old glory corner . This 4X6 flag was available from the National Baseball Centennial Commission and had significant changes from the Hannagan's original design to meet Major League baseball requirements. The un-official flag was not to be used at professional baseball's activities.